---
4101 Washington Street
Wilmington, DE 19802
302-762-1132
P.O. Box 442
10 South Walnut Street
Milford, DE 19963
302-422-2043
---

Early Childhood Music & Movement
Develop your child's potential
OVERVIEW
Why Early Childhood music?
Children love to move and make music! The Music School of Delaware's distinguished Early Childhood program engages children's natural creativity and self-expression in age-appropriate activities that provide a solid musical foundation for future study. Music and movement classes offer a holistic approach to child development by encouraging:
Love of music
Foundation for future music education
Fine & gross motor skills development
Speech & vocal development
Steady beat & rhythmic response
Focused listening
Expressive movement
Exposure to age-appropriate instruments
Self-esteem
Self-expression
Parent-child bonding
BROWSE EARLY CHILDHOOD MUSIC & MOVEMENT
Early Childhood Overview
Wilmington Branch
•
Music & Movement Classes
•
Music & Movement Class Schedule
•
Classes for Youth
Milford Branch
•
Music & Movement Classes
Early Childhood Events
Birthday Parties
Community Partnerships Program
Early Childhood Calendar
Policies & Information
Registration Form
Why The Music School of Delaware?
The Music School's comprehensive curriculum features Kindermusik® and Musikgarten as well as introductory classes for various instruments and is taught by a group of compassionate, playful and highly trained educators. Programs are available at the Wilmington and Milford Branches, at a satellite location in Pike Creek and in numerous schools and day care centers across the region.
Early Childhood faculty strive to create a joyful, child-centered environment that recognizes the uniqueness of each child, while emphasizing interactive learning and hands-on experience. Children and their families are encouraged to explore, practice and create music throughout the week at home. We hope that a child's experience in our classes will lead toward a lifetime of joyful music-making!
What does our program provide?
Early Childhood music is more than a weekly class! Music School students are members of a vibrant community which provides:
A faculty of dedicated musicians and experienced teachers who work closely with one another to share innovative ideas and provide the highest quality of music education.
A comprehensive, sequential plan for the musical development of your young child, featuring Kindermusik®, Musikgarten and more!
Instrument demonstrations (one each semester) by professional musicians for students ages 3 and up.
Early Childhood festivities, including Family Music Celebrations, the annual Holiday Sing and Kindermusik® graduation.
Opportunities to see and hear a variety of music in informal and performance settings, including two complimentary tickets to a Music School Family Concert of your choice.
A discount on the cost of an Early Childhood birthday party.
Consultation with Music School faculty to discuss the next steps in musical instruction, with classes and ensembles for students of all ages and stages of development, as well as Suzuki Academy and traditional private instruction.
Statewide offerings, with Early Childhood classes at our main branches in Wilmington and Milford and at a satellite location in Pike Creek.
Enriching summer programs for all ages.
A parent/child orientation is required for all families and takes place during the first scheduled class of each semester.
Additional classes may be added if needed. All class times/teachers are subject to change. The Music School reserves the right to cancel classes due to insufficient enrollment.
---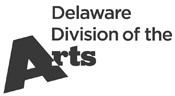 This organization is supported, in part, by a grant from the Delaware Division of the Arts, a state agency, in partnership with the National Endowment for the Arts. The Division promotes Delaware arts events on www.DelawareScene.com
.

The Music School of Delaware is proud to be an active partner in the IN Wilmington Arts Campaign.